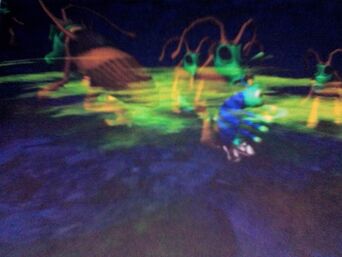 The Toxic gas roach is an enemy that gives off toxic gas, You are immune to the gas they let out. They can hurt you if you let them get too close to you.
You may kill them in the 3 ways:
Kicking(This will still hurt you since it's close combat)
Ball-Slam(Same here)
The one way to kill one from a distance is Buddy bug!
But the sparks from the buddy bug with the toxic gas don't mix because they start exploding and it may cause Damage so keep a disance! Fire-breathing Ants, Sparks and fire can cause some Toxic gas to boom (Note: The Bang from Sparks, Toxic gas and Fire can also be deadly , Not only do they hurt you but the hurt the enemies around you)
Ad blocker interference detected!
Wikia is a free-to-use site that makes money from advertising. We have a modified experience for viewers using ad blockers

Wikia is not accessible if you've made further modifications. Remove the custom ad blocker rule(s) and the page will load as expected.